This silicone brush will clean your dog without hurting them! It's great for interacting with and cleaning your pet. You can even remove hair from shedding. With shampoo dispensing design, the Pet Brush not only can provide a quick and thorough washing of your pets but also massage the skin to improve blood circulation, giving your dog a very comfortable bath. Just open the cap on the top so that you can clean the brush easily and quickly after having a comfortable bath for your dog.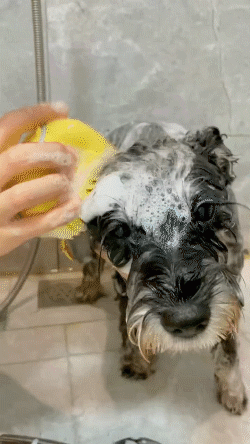 Convenient to Use 

Dog Bath Brush:
Dilute the pet shampoo beforehand, then press the top to dispense blisters to your pet's fur coat while taking a shower. This is not only can save shower gel, but also make it easier to create more foam.
Dexas MudBuster Portable Do...

Aquapaw Pet Bathing Tool & ...

Our goal is to make shopping for your pet as easy as possible. We offer free delivery on orders of 49+ and also free returns for in case you are not satisfied with the product or if it is defectible.